Lifestyle, could there be a more vague term?
In this section of Mad Mommy, you'll find a little bit of everything. From parenting to a household to cooking, and everything in between. This is a catch-all, and probably where you will find most of my posts. I'm a mom of three very active and busy boys and so much of what you find here will probably be centred around them in some way, but, if your looking for something specific let me know and I will see if I can accommodate you in some way.
Welcome to the new lifestyle section of Mad Mommy, where you'll find my life.
Jenn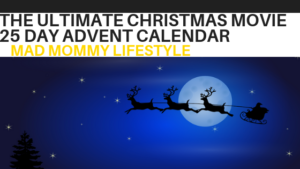 The Ultimate Christmas Movie 25 day Advent Calendar
Christmas is right around the corner. Somehow the year has come and gone and we're back in the most wonderful
Read more.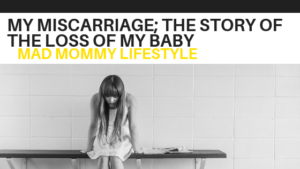 My Miscarriage; The Story Of The Loss Of My Baby
This post may be hard to read for some people. I knew the moment I lost that baby… Near
Read more.
Period Underwear, Why It Has To Be In Your Daughters Wardrobe.
**Disclaimer: This post is sponsored by Knixteen. All opinions, however, are mine and uninfluenced.** I remember being in Junior High
Read more.
Feeling Nostalgic in the 90's with Aqua
When Aqua announced their 90s Rewind tour my friend, C, and I immediately knew we wanted to go. We were
Read more.
3 Ways You Can Celebrate Your Childs Halloween Birthday
When that I remember the day I was told my due day with Big H. October 20, a friend of
Read more.
My Top 30 Things to Complete Before 30
I have always had this weird, irrational fear of getting older. I had anxiety about my 20th birthday. Like I
Read more.
How To Use Giving Artfully Kids to Inspire Compassion
While our children are young, we teach them. Some lessons, like first words, seem rather simple. Others, like potty training,
Read more.
Babysitting: When A Dad Has To Do It Alone
As I count down the days to a much anticipated and much overdue girls night out, I prepare myself for
Read more.
For the Painful Days Ahead Due to The Humboldt Broncos Tragedy
It takes just a moment for your life to change forever. When you first watched your child take the ice
Read more.
A Comprehensive List of the 40 + Job Titles of Being a Parent
It's no surprise that being a parent is a lot of work. Day in and day out you wear a
Read more.