Lifestyle, could there be a more vague term?
In this section of Mad Mommy, you'll find a little bit of everything. From parenting to a household to cooking, and everything in between. This is a catch-all, and probably where you will find most of my posts. I'm a mom of three very active and busy boys and so much of what you find here will probably be centred around them in some way, but, if your looking for something specific let me know and I will see if I can accommodate you in some way.
Welcome to the new lifestyle section of Mad Mommy, where you'll find my life.
Jenn
January Goals
With school returning today, it became clear that I must also return to reality. No more will there be sleeping
Read more.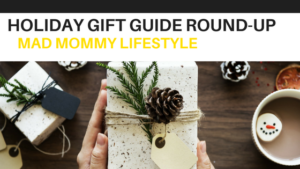 Holiday Gift Guide Round-Up
All links have been shared with permission from the authors. If you're anything like me, you just realized Christmas is
Read more.
Jord Watch: A Review.
**Disclaimer: I received this product for free from Jord watches in exchange for social media and blog posts. All opinions,
Read more.